Invest in the leading industries in developed markets across the world
As a South African investor, you would hold a number of your investments in local funds but a large percentage of your assets, like your house, car, and 70% of your pension fund assets, are all South African based. While South Africa has world class companies to invest in, there are significantly broader investment opportunities available outside our local market.
To add some perspective, South Africa is 1 of 27 global emerging market countries, and there are a further 23 countries classified as developed markets. By adding exposure to international companies you are diversifying your investment portfolio to include global markets and industries which can complement your local holdings.
In the table below, we compare the market capitalisation of the four largest companies in the MSCI World Index, the MSCI Emerging Markets Index and the FTSE/JSE All Share Index, all in USD:
Currently, South Africa represents less than one percent of global equity markets which means that by only investing locally you are ignoring more than 99% of the global market opportunity. Compare that to individual companies like Apple and Microsoft, which each make up well in excess of 3% of global equity markets. While most of the top 20 companies in the MSCI World Index are classified as US companies, in reality they are global companies serving customers around the World.
Satrix MSCI World ETF
The Satrix MSCI World ETF aims to replicate the performance of the MSCI World Index and enables you to invest in global developed markets in a single trade. It is listed on the JSE which means you can invest in South African rand and are therefore not subject to any exchange control approvals or complicated administrative processes to open offshore accounts.
As this is a total return ETF the dividends from underlying securities are automatically reinvested and no distributions will be made. The current Total Expense Ratio (TER) of the ETF is 0.35% (including VAT).
Satrix invests in the iShares Core MSCI World UCITS ETF in order to replicate the performance of the MSCI World Index.

About the MSCI World index
The MSCI World Index represents large- and mid-cap companies across 23 developed markets globally. The index covers approximately 85% of the free float-adjusted market capitalization in each country.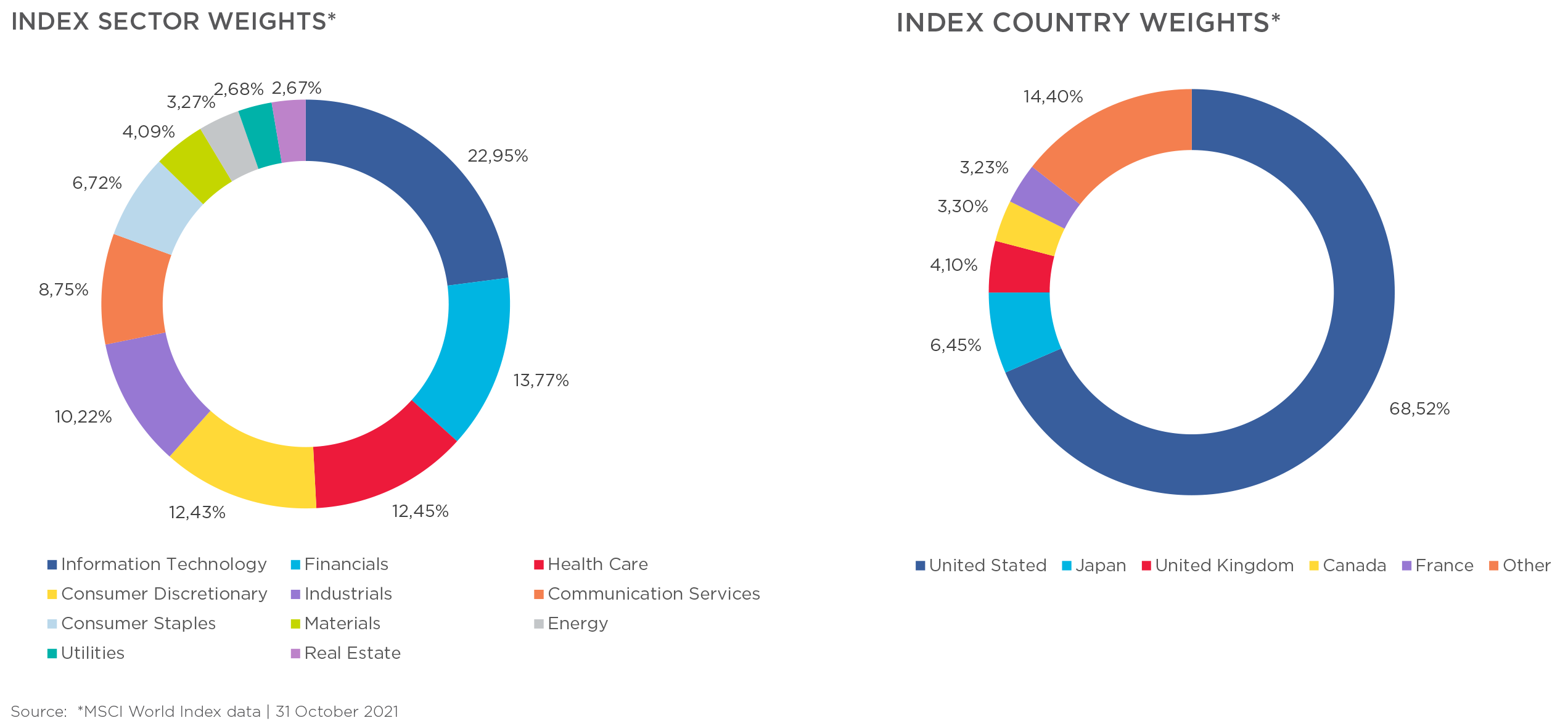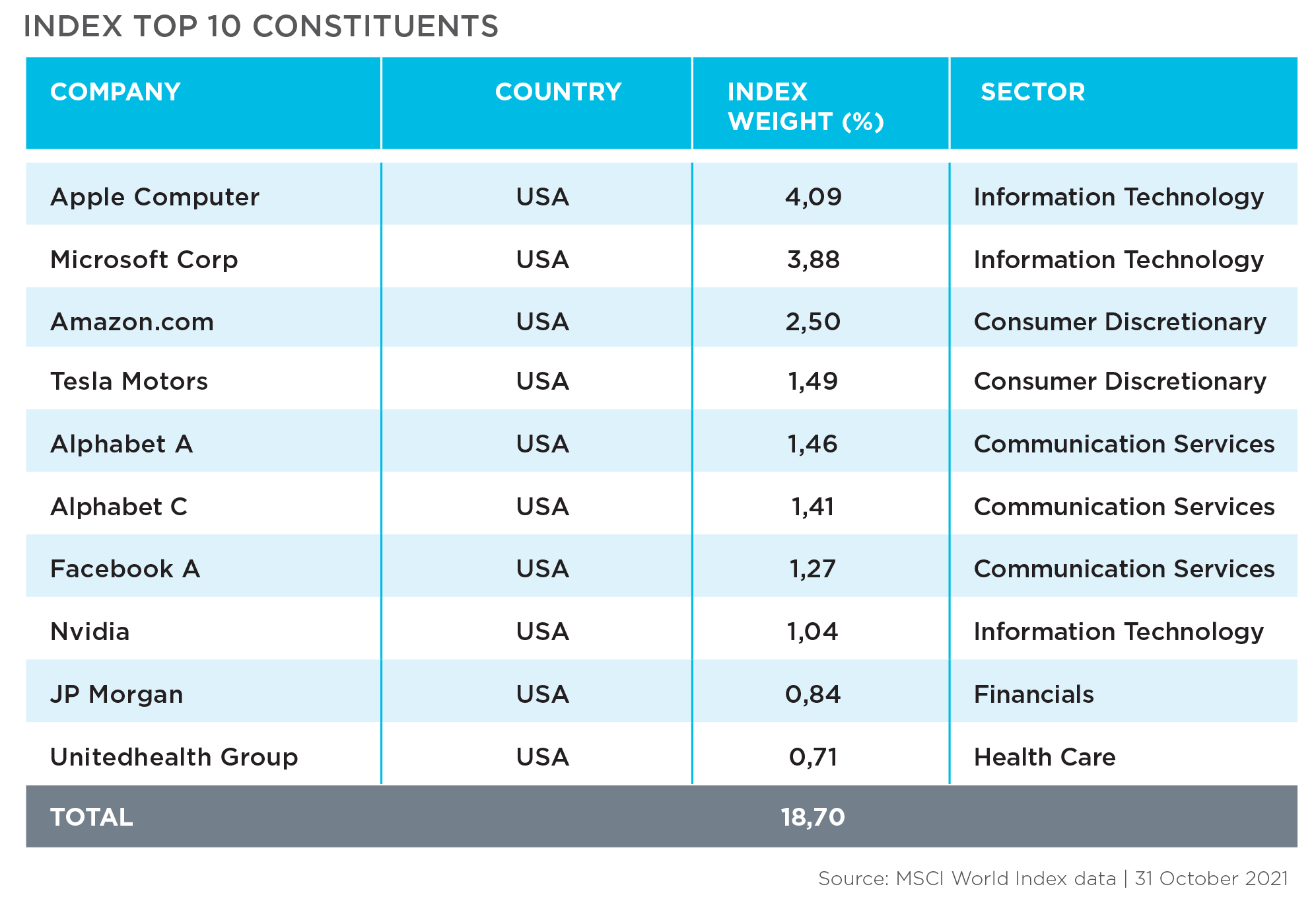 The table below shows the performance of the index for periods ending 31 October 2021:
Source: MSCI & Satrix as at 31 October 2021
Investors need to have an appetite for risk
Investing in equities is high risk and international equities are no different. By investing in equities, you increase the probability of higher returns, but you also introduce volatility into your portfolio in the short to medium term. Equity investing should always be viewed as long term. Since you are investing South African rand to access offshore markets in foreign currency, you are also exposed to exchange rate risk - this means that your performance will be positively affected if the rand weakens and negatively affected if the rand strengthens.
For more information about this fund download the MDD
EXISTING INVESTOR
You can access the Satrix MSCI World ETF via SatrixNOW.co.za, which has no minimum investment amount.
NEW INVESTOR
If you don't have an account yet you can register here.
POSTED : 23 NOVEMBER 2021