Have a look below to see how tax free savings accounts work, then click here for fund options.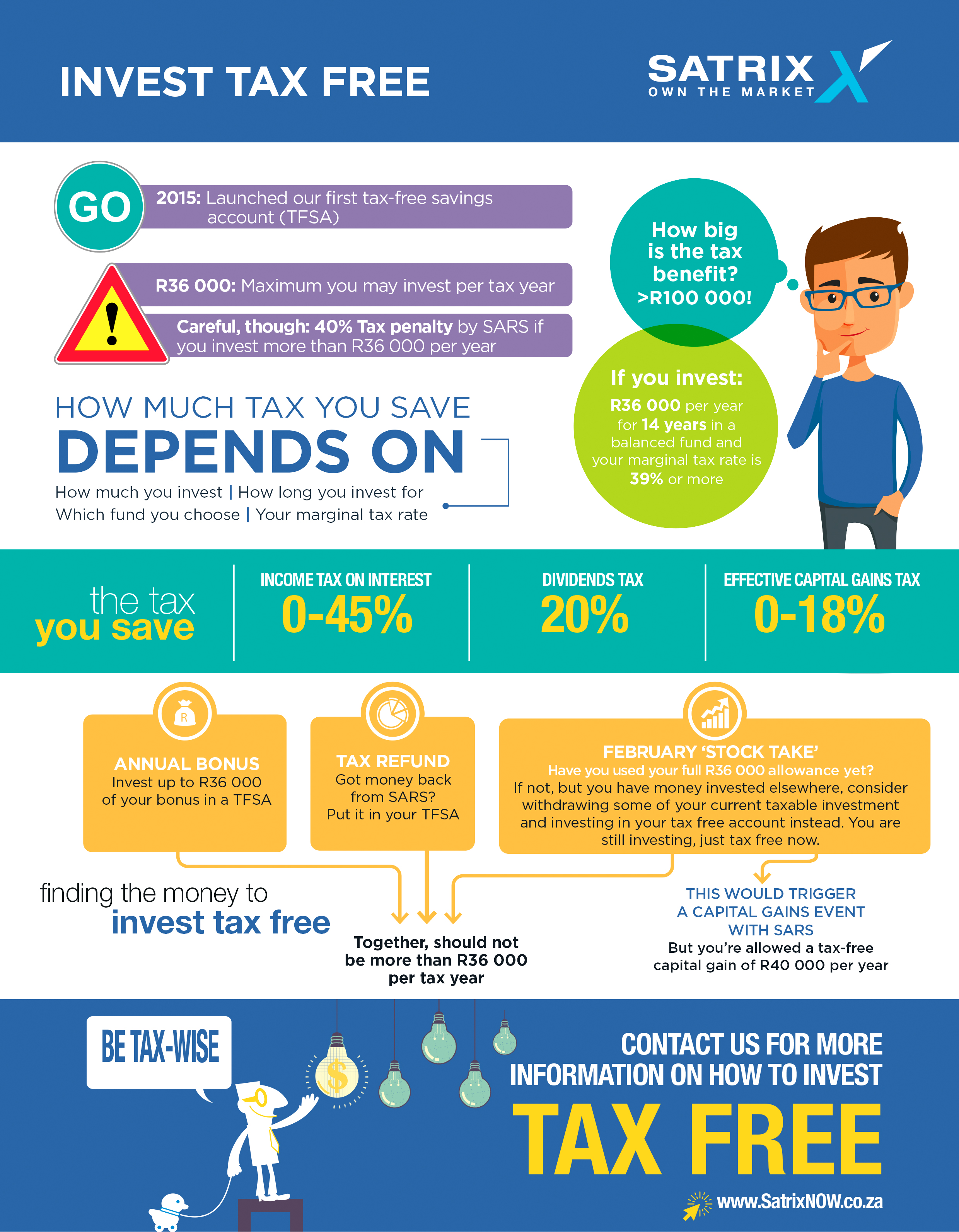 NO MINIMUMS with SatrixNOW
Satrix Unit Trusts and Satrix ETFs are available via our SatrixNOW.co.za platform which has no minimum investment requirement - you can invest any amount you choose (up to the R36 000 annual limit). All Satrix products are approved tax-free investment options. SatrixNOW clients automatically receive a tax-free savings account upon registration.